CORE NEXUS 17 2019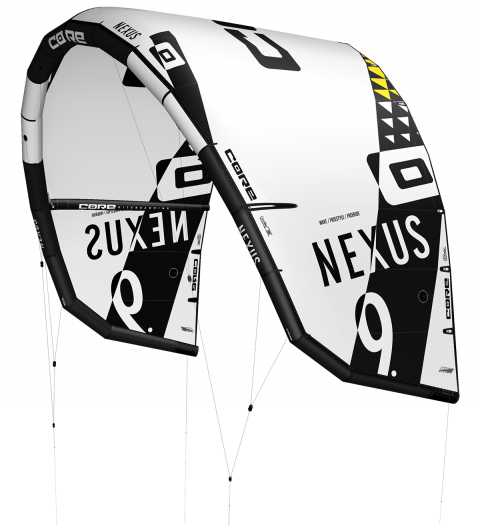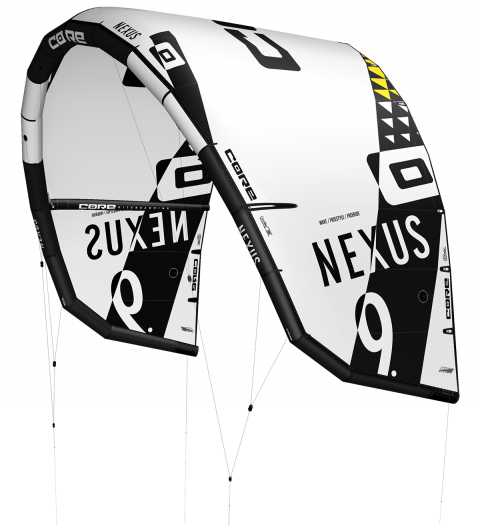 CORE NEXUS 17 2019
Kite used only in sweet water
CIT MODES (NEW): Custom fit your Nexus to your riding style. Start by selecting your favorite CIT mode on the leading edge bridle connection points. The wave mode makes the kite turn faster, increases depower and doesn't pull you off your strapless board. It also provides more lift when you pull on the bar making foot changes a snap. The freestyle mode increases your turn radius, stabilizes the kite for easier freestyle moves, and provides a little extra grunt. The kite comes out of the bag in allround mode which provides excellent depower, grunt, and hangtime. Complete your personalization by adjusting the steering line connection points to set turning speed and bar pressure. But don't worry, the kite comes ready to fly in the most common settings.
FUTURE-C SHAPE: Derived from the GTS's canopy shape, the Nexus' moderate aspect ratio Future-C design delivers fast, tight turns and precise control. Picture yourself carving perfect bottom turns while down-looping your Nexus and not getting yanked off your board. You can thank the Nexus' Future-C shape for those perfect turns even in big conditions.
3 STRUT LIGHT FRAME : Three strut greatness. They initiate turns faster than similar five strut designs which is an important consideration in waves. Our three strut frames save weight, deliver better lightwind balance, and improve drifting. Three strut perfection. Strong. Stable. And light.
RADICAL REACTION TIPS: For catlike reflexes on monsters. We fine-tuned the Nexus' leading edge profile (especially between the bridle and steering lines) to provide added confidence-inspiring reflexes, agility and directional control in waves of all sizes.